Dear Aspirants
IASbhai Current Affairs News Analysis | Prelims & Mains 2020-21 is an initiative to dilute major articles from leading Newspapers in India which are most relevant to UPSC preparation –'THE HINDU, LIVEMINT , INDIAN EXPRESS' and help millions of readers who find difficulty in answer writing and making notes everyday. Hence we choose articles on daily basis and analyse them with respect to UPSC PRELIMS 2021.
"I didn't fail the test. I just found 100 ways to do it wrong." – Benjamin Franklin
Current Affairs News Analysis for UPSC | 9th Dec 2020
Today's Must Read Articles :
Nickel, lead found in patients :

Eluru
      HEADLINES:
Nickel, lead found in patients' blood samples
      WHY IN NEWS:
Probe on into source of toxins; WHO, NIV, ICMR experts camping in Eluru
SYLLABUS COVERED: GS 3 : Diseases
      ISSUE: 
People afflicted with the mysterious disease suddenly fell unconscious after suffering from fits and nausea. 
Officials of the All India Institute of Medical Sciences (AIIMS), the National Institute of Nutrition (NIN) and other teams found the presence of nickel and lead elements in blood samples .
Presence of lead and nickel chemicals in the blood may affect the neurological system.
IMPACT

The chemicals will cause epilepsy, vomiting, breathing problems, convulsions, temporary loss of memory, dizziness and other symptoms.
      IASbhai WINDUP: 
The team also collected blood, smear, stool, urine and other samples from the patients and recorded their statements on their symptoms.
     

SOURCES:  THE HINDU | Current Affairs News Analysis for UPSC | 9th Dec 2020
Urban Governance Index, 2020
      HEADLINES:
Praja report: No state has devolved all 18 municipal functions to urban local bodies
      WHY IN NEWS:
No state has managed to devolve 18 municipal functions to urban local bodies, according to a report by the Praja Foundation, 'Urban Governance Index, 2020'.
SYLLABUS COVERED: GS 2 : 3 : Reports
      ISSUE: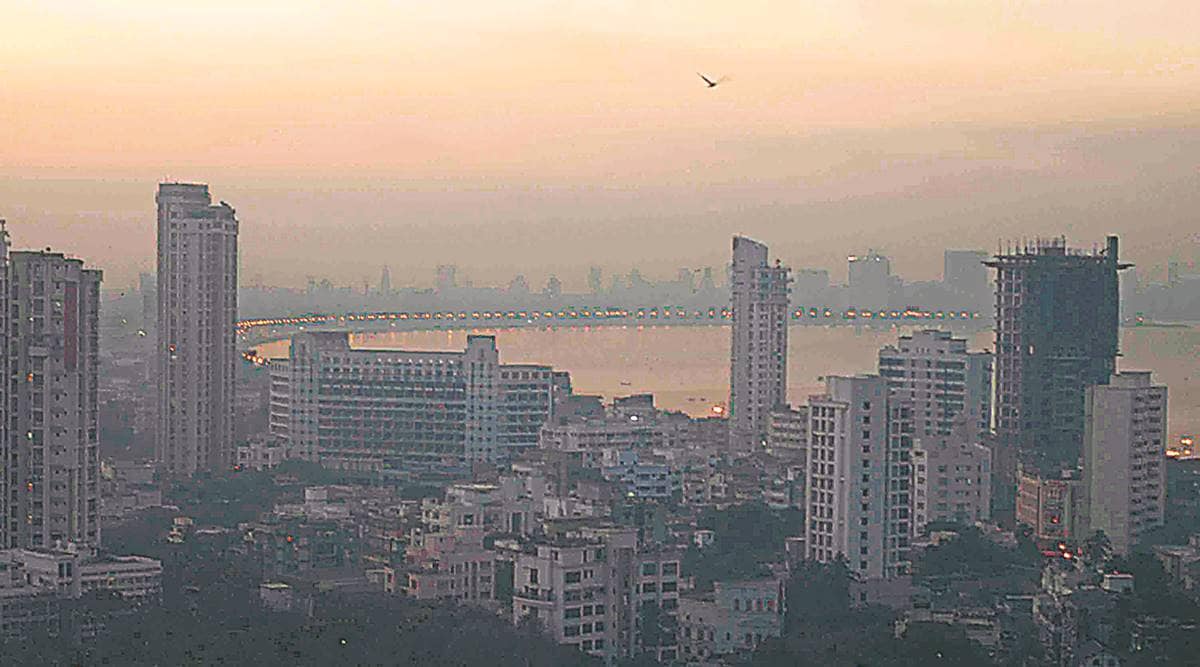 The report found that Odisha and Maharashtra have the most accessible open data portal.
URBAN GOVERNANCE INDEX 2020
OVERVIEW
The 74th Constitutional Amendment Act was passed in 1992 aimed at strengthening democracy at the grassroots level through local bodies.
This is their first Urban Governance Index.
PUBLISHED BY
The report is published by Praja Foundation
In the study which spanned over three years (2017-2020) in 40 cities across 28 states and National Capital Territory of Delhi,.
Praja looked at the

structural empowerment

of the city governments by respective state governments.
From Maharashtra, Mumbai and Pimpri Chinchwad were part of the 40 cities.
KEYPOINTS
No state has devolved all the municipal functions, the municipal bodies are dependent on the state for funds and decision-making.
Some of these 18 functions include solid waste management, water supply, slum improvement and upgradation, promotion of education among others.
Majority of the schemes and indices have focused predominantly on the aspect of mapping the performance/delivery of urban services.
But what we require are changes in the 'enabler' i.e., core reforms in the structure of city governments and long-term management of our cities.
Odisha ranked first in the Urban Governance Index, while Maharashtra ranked second, followed by Chhattisgarh, Kerala and Madhya Pradesh.
The index ranked the states on a 100-point scale across 42 indicators under four heads:
Empowered elected representatives and

legislative structure

(30 marks)
Empowered

city administration

(15)

Citizens

(25) 

Fiscal empowerment

(30 marks).
SIGNIFICANCE
The study was conducted mainly from the perspective of mapping the status of urban reforms in individual states.
The report found that Odisha and Maharashtra have the most accessible open data portal.
Madhya Pradesh ranked first for active grievance redressal mechanism.
Maharashtra and Kerala ranked first for devolution of financial power and financial accountability.
Praja Foundation is working in the field of accountability in governance.
      IASbhai WINDUP: 
The study which formed the basis of the index included 1,568 interviews held with the city's elected representatives, city administrators and city-based civil society organisations.
     

SOURCES:  THE HINDU  | Current Affairs News Analysis for UPSC | 9th Dec 2020
Emergency use authorisation
      HEADLINES:
Three Covid-19 vaccine developers seek emergency use approval in India: what are the rules?
      WHY IN NEWS:
Three vaccine developers have sought emergency use approval while their candidates are still in trials.
SYLLABUS COVERED: GS 3:Health:Diseases
      ISSUE: 
India's regulations provide for 'accelerated approval' in special situations.
Three vaccine developers have now made applications to the Central Drug Standard Control Organisation (CDSCO)
None of these has yet generated data about the effectiveness of their vaccine from phase-III trials conducted in India
WHAT ARE THESE VACCINE CANDIDATES?
COVISHIELD
Pune-based Serum Institute of India has sought approval for its version of the vaccine developed by Oxford University and AstraZeneca.
The candidate is currently in phase-III trials in India.
Serum has submitted the safety data from phase I and phase II trials.
COVAXIN
Bharat Biotech, a Hyderabad-based company which is developing a vaccine, Covaxin.
The vaccine is manufactured in collaboration with National Institute of Virology, an ICMR institute in Pune, has started phase-III trials only recently.
The vaccine is yet to enrol all the participants as per its design.
Its application is based mainly on the safety data from phase-I and phase-II trials.
BNT162b2
US pharmaceutical major Pfizer hasn't carried out clinical trials in India of its vaccine.
It has been developed in collaboration with BioNTech, but has still sought an approval to use it here based on the results of the trials conducted in the US.
The Pfizer-BioNTech vaccine is the first one to receive the regulator's approval anywhere in the world, having been granted emergency use authorisation in the UK last week.
REGULATORY PROVISIONS FOR APPROVAL OF VACCINES IN INDIA?
Clinical trials of new drugs and vaccines, and their approvals, are governed by the New Drugs and Clinical Trials Rules, 2019.
This term is used mainly by the regulatory agencies in the US and some other countries, and has become popular in the context of the current epidemic.
However, that does not mean that the Indian regulatory system does not have provisions for "special situations" like the current one.
The 2019 rules provide for "accelerated approval process" in several situations that would include the one like the current pandemic.
There is a provision for granting approval to a drug that is still in clinical trials, "provided there is a prima facie case of the product being of meaningful therapeutic benefit".
ACCELERATED APPROVAL AND GRANTS
"Accelerated approval may also be granted to a new drug if it is intended for the treatment of a serious, or life-threatening condition, or disease of special relevance to the country, and addresses unmet medical needs,".
The definition of new drug in the 2019 Rules includes a vaccine.
Further, it makes it clear that a new drug, or a vaccine, can be considered for approval if "remarkable" effectiveness is reported even from phase-II trials.
In such cases, additional post licensure studies may be required to be conducted after approval to generate the data on larger population.
The approval granted to drugs or vaccines that are still in clinical trials is temporary, and valid only for one year.
Such a provision, therefore, makes even Bharat Biotech eligible to apply for approval, although it is still in early stages of phase-III clinical trials.
HOW DIFFERENT ARE INDIAN REGULATIONS FROM THOSE ELSEWHERE?
Some provisions in the 2019 Rules, like those mentioned above, are different compared to what has been prescribed by the US Food and Drugs Administration (FDA).
The FDA has made it clear that an emergency use authorisation can be considered only after sufficient data from phase-3 trials are generated.
Even an application cannot be made on the basis of data only from phase-1 or phase-2 trials.
It has also said that preliminary phase-3 data should show at least 50% effectiveness in preventing the disease.
The total sample size of this data needed to be generated from "well over" 3,000 trial participants.
WHAT ABOUT VACCINES THAT HAVE DONE WELL IN TRIALS OUTSIDE THE COUNTRY?
The 2019 Rules do not say anything specific about whether data from a trial conducted in another country .
The Indian health authorities decision would all depend on what scientists and experts make of the data that are presented to them.
They stressed that in evaluating the vaccine applications, the subject expert committees will carefully weigh the risks with the potential benefits.
The FDA has said emergency use will be granted only after "known and potential benefits outweigh the known and potential risks of the vaccine".
In making this assessment, the expert committee in India would be willing to look at data generated during trials conducted in other countries as well.
      IASbhai WINDUP: 
The Indian authorities also pointed out that an application need not always result in an approval, which will be granted only after a rigorous scientific analysis of the data presented.
The subject expert committees can reject an application or ask for more data if it is not satisfied.
     

SOURCES:  THE HINDU  | Current Affairs News Analysis for UPSC | 9th Dec 2020
What is Molnupiravir ?
      HEADLINES:
What is Molnupiravir, the drug shown to stop Covid-19 spread in 24 hours?
      WHY IN NEWS:
Indian researchers plan to apply to the drug regulator to conduct human trials with the drug.
SYLLABUS COVERED: GS 3: Diseases
      ISSUE: 
A new drug called Molnupiravir has been shown to stop the transmission of SARS-CoV-2 in 24 hours.
The antiviral drug Molnupiravir, or MK-4482/EIDD-2801, is taken orally.
The research team repurposed MK-4482/EIDD-2801 against SARS-CoV-2 and tested it on ferrets.
This is the first demonstration of an orally available drug to rapidly block SARS-CoV-2 transmission and it can be a game-changer.
The group discovered that the drug is potent against influenza viruses.
MOLNUPIRAVIR IN ACTION
In ferrets, the drug was shown to completely suppress transmission of SARS-CoV-2 in 24 hours.
FERRETS

Ferrets are a popular model for influenza and other respiratory infections because their lung physiology is similar to humans.
The drug basically stops replication of the copies of the virus's RNA in the cell.
The drug is like any other anti-flu drug and was on our list of drugs to go into clinical trials.
      IASbhai WINDUP: 
Globally, clinical testing of Molnupiravir is carried out by Merck.
The drug is now in advanced phase 2/3 human trials at multiple centres.
     

SOURCES:  IE  | Current Affairs News Analysis for UPSC | 9th Dec 2020
How Mount Everest got 3 feet higher?
      HEADLINES:
How Mount Everest got 3 feet higher, endorsed by both Nepal and China
      WHY IN NEWS:
The common declaration by Nepal and China meant the two countries have shed their long-standing difference in opinion about the height of Mount Everest.
SYLLABUS COVERED: GS 2 : Survey of India
      ISSUE: 
Recently,The Foreign Ministers of Nepal and China jointly certified the elevation of Mount Everest at 8,848.86 metres above sea level .
This is

86 cm higher

than what was recognised since 1954.
The common declaration meant that the two countries have shed their long-standing difference in opinion about the mountain's height.
Previously , 29,017 feet (8,844 m) was claimed by China and 29,028 ft (8,848 m) by Nepal.
MOUNT EVEREST AND ITS HEIGHT
Except by China.
In feet, the new elevation is about 29,031 ft, or about

3 ft higher

than Nepal's previous claim.
Over the years, there have been debates on issues like whether it should be "rock height", or whether the snow cladding it, too, should be accounted for.
EARLIER MEASUREMENTS
The elevation of 8,848 m came to be accepted in all references worldwide — except by China.
Mount Everest rises from the border between Nepal and China.
In 1999, a US team put the elevation at 29,035 feet (nearly 8,850 m).
This survey was sponsored by the National Geographic Society excepted Chinese claim of 8,848 m so far.
HOW DID CHINA COME TO BE PART OF IT?
China's measurements were done separately.
Nepal, in fact, had completed its mission early last year.
The team of 120 (field workers and data analysts) were processing the data and computing results, which took four months.
The two sides subsequently signed a memorandum of understanding to jointly make public their results.
The Chinese side conducted its measurements early this year.
THE METHODOLOGY USED?
Kathmandu and Beijing, simply announced the new height, and appreciated the mutual cooperation.
They did not go into technical details.
The previous methods applied in ascertaining the height as well as the latest data as well Global Navigational Satellite System (GNSS).
      IASbhai WINDUP: 
The world community and those in adventure tourism will be able to gain a higher record by climbing Mt Everest that is taller than it was assumed yesterday.
     

SOURCES:  THE HINDU  | Current Affairs News Analysis for UPSC | 9th Dec 2020
If you liked this article, then please subscribe to our YouTube Channel for Daily Current Affairs , Editorial Analysis & Answer writing video tutorials. You can also find us on Twitter and Facebook.