IASbhai DAILY CURRENT AFFAIRS + PIB: 14th OCTOBER 2019
Graded Response Action Plan (GRAP)
       HEADLINE:  
Delhi's air quality slips to 'very poor' category
       WHY IN NEWS?  
Ahead of the Graded Response Action Plan (GRAP) that is scheduled to kick-in on October 15 to check rising air pollution in the Capital, Chief Minister Arvind Kejriwal said all the gains achieved so far to combat pollution would be nullified if neighbouring States do not stop crop burning.
SYLLABUS COVERED: 
GS 3: Combatting Air Pollution.
       LEARNING:  
What is Graded Response Action Plan ? little importnat for PRELIMS because question has already been asked in PRELIMS from this section.
Well for MAINS you have to understand major mitigation policies for AIR POLLUTION throughout the globe.
       ISSUE:  
Smoke reaching city
Sources in the Meteorological Department said smoke from crop residue burning in neighbouring States had started reaching Delhi and was not getting dispersed due to calm winds creating a haze over Delhi.
What is Haze ?
Haze is traditionally an atmospheric phenomenon in which dust, smoke, and other dry particulates obscure the clarity of the sky.
Graded Response Action Plan (GRAP)
In pursuant to the Hon'ble Supreme Court's order ;Case M. C. Mehta vs. Union of India regarding air quality in National Capital Region of Delhi, a Graded Response Action Plan has been prepared for implementation under different Air Quality Index (AQI) categories namely, Moderate & Poor, Very Poor, and Severe as per National Air Quality Index.
A new category of "Severe+ or Emergency" has been added.
Ministry of Environment, Forests & Climate Change has notified for implementation of Graded Response Action Plan
 Key Facts 
It defines air quality on the basis of

PM 2.5 and PM 10

in the atmosphere.
Based on the air quality the grades have been classified as Emergency, Severe, Very Poor and Moderate poor

. It will be

enforced by Environment Pollution Control Authority (EPCA).
Under this plan emergency measures will be automatically enforced in NCR if level of PM2.5 breaches 300 micrograms per cubic metre (µgm/m3) and PM10 levels stay above 500 (µgm/m3)for two consecutive days.
The plan recommends measures like
odd-even car rationing scheme and
ban on construction activities .
During 'very poor' air quality, it recommends banning diesel generators and parking fee increased by three to four times.
It also lists a number of other measures such as closing brick kilns, stone crushers, hot mix plants and intensifying public transport services and increasing the frequency of mechanised cleaning and sprinkling of water on roads.
An AQI between
0 and 50 is considered 'good',
51 and 100 'satisfactory

',

101 and 200 'moderate

',

201 and 300 'poor

',

301 and 400 'very poor

', and

401 and 500 'severe

'.
The Centre-run System of Air Quality and Weather Forecasting and Research said smoke from stubble burning will make up 6% of Delhi's pollution by October 15, when the GRAP comes into force in Delhi-NCR.
Despite a ban on stubble burning in Punjab and Haryana, farmers continue to defy it and pollution monitoring bodies have shown that Punjab has reported a 45% increase in such cases till October 11 while Haryana has shown a slight decrease.
Read more about GRAP here:
https://www.cpcb.nic.in/graded-response-action-plan-for-delhi-ncr/?&page_id=graded-response-action-plan-for-delhi-ncr
       IASbhai Windup:  
The health of the public, especially those who are the most vulnerable, such as children, the elderly and the sick, is at risk from air pollution, but it is difficult to say how large the risk is.Its duty of State as well as Citizens to nurture the nation to its best.
       SOURCES:  THE HINDU
[aux_divider width="medium" style="circle-symbol" margin_top="20″ margin_bottom="20″ extra_classes=""]
World Bank cuts India's growth
       HEADLINE:  
World Bank cuts India's growth projection to 6%
       WHY IN NEWS?  
India's growth rate is projected to fall to 6%, the World Bank said on Sunday.
SYLLABUS COVERED: 
GS 2: FOREIGN TRADE AND INTERNATIONAL ORGANIZATIONS.
       LEARNING:  
Estimates of World banks are of great importance for any economy.
For PRELIMS go through the report breifly, numbers involved are not important.
       ISSUE:  
The bank, in its latest edition of the South Asia Economic Focus, said the country was expected to recover to 6.9% in 2021 and 7.2% in 2022 as it assumed that the monetary stance would remain accommodative, given benign price dynamics.
The report said India's growth decelerated for the second consecutive year.
In 2018-19, it stood at 6.8%, down from 7.2% in the 2017-18 financial year.
While industrial output growth increased to 6.9% owing to an uptick in manufacturing and construction.
The growth in agriculture and services

moderated to

2.9 and 7.5%

respectively.
Current account deficit
The World Bank report also noted that the current account deficit had widened to 2.1% of the GDP in 2018-19 from 1.8% a year before, mostly reflecting a deteriorating trade balance.
On the financing side, significant capital outflows in the first half of the current year were followed by a sharp reversal from October 2018 and a build-up of international reserves to $411.9 billion

at the end of the fiscal year.

Likewise, the rupee initially lost ground against the U.S. dollar (12.1% depreciation

between March and October 2018).
According to the World Bank, poverty has continued to decline, though possibly at a slower pace than earlier.
Between 2011-12 and 2015-16, the poverty rate declined from 21.6% to 13.4% ($1.90 PPP/day).
The report, however, said disruptions brought about by the introduction of the GST and demonetisation, combined with the stress in the rural economy and a high youth unemployment rate in urban areas, might have heightened the risks for the poorest households.
The significant slowdown in the first quarter of the fiscal year and high frequency indicators suggested that the output growth would not exceed 6% for the full fiscal year, the bank said.
        IASbhai Windup:  
Minimizing CAD should be the prime alert to wind up this issue.Cyclic Effects of global economic forces should be tackled by tight monetary policy by all South east Asian countries.
       SOURCES:  THE HINDU
[aux_divider width="medium" style="circle-symbol" margin_top="20″ margin_bottom="20″ extra_classes=""]
One nation one ration card scheme 
       HEADLINE:  
Many denied PDS rice due to non-seeding of Aadhaar
       WHY IN NEWS?  
Survey in Odisha finds exclusion higher in tribal areas
SYLLABUS COVERED: 
GS 3: Public distribution system: Objectives, functioning, limitations, revamping, evolution from universal PDS to targeted PDS, Targeted PDS, a critical analysis of cost and benefit of PDS
       LEARNING:  
Schemes are very important for both PRELIMS and MAINS.
For PRELIMS: Read all basic features below
for MAINS:Analysis of all PROS and CONC of this scheme is very important with respect to beneficiaries of this scheme.
       ISSUE:  
The 'One Nation, One Ration Card' scheme seems to be not working in favour of many in Odisha, according to a survey that found that hundreds of people have not been provided rice through the Public Distribution System for two months due to non-seeding of Aadhaar. The study also found that exclusion due to Aadhaar linking is more prevalent in tribal areas.
Let us understand what is "One nation one ration card scheme"
It was launched on Thursday on a pilot basis in four states- Gujarat, Maharashtra, Telangana and Andhra Pradesh. The scheme will provide a major boost to the national food security .
Under the one nation one ration card scheme, families who have food security cards will be able to buy rice, wheat or any food grain at a subsidised price from any ration shop in the mentioned states.
The ration cards will need to be linked with the Aadhaar Number to avail the service.
The Union Government plans to extend the One nation one ration card scheme to all the states by August 2020 to enable the portability of the food security card.
One nation one ration card pilot project
In Telangana, those who have

white ration card

have been receiving the portability facility, which enables them to buy their subsidized food grains from any fair price shop in the state.
Under the one nation one ration card scheme, the same facility can now be utilized in Andhra Pradesh through PoS machines.
        IASbhai Windup:  
Small glitches under seeding can cause much impact in the marginal families. UIDAI should look forward with better technologies to cover the tribal belt of Orissa.
       SOURCES:  THE HINDU
[aux_divider width="medium" style="circle-symbol" margin_top="20″ margin_bottom="20″ extra_classes=""]
'Foreign' plastic
       HEADLINE:  
'Foreign' plastic invades Great Nicobar Island
       WHY IN NEWS?  
Researchers have found litter from Malaysia, Indonesia and Thailand on the island, which hosts a biosphere reserve
SYLLABUS COVERED: 
GS 3: Inclusive growth and issues arising from it.
       LEARNING:  
Plastic is an important international issue to be tackled by intergovernmental strategy. For PRELIMS you need to focus on top three places influencing Nicobar beaches.
For MAINS jot down some points from this article to write PLASTIC waste management. 
       ISSUE:  
The pristine beaches of the Great Nicobar Island, India's southernmost territory, are under threat from plastic. A survey of five beaches in the islands recorded the presence of plastic bottles.
Sixty of these were analysed and found to be of 'non-Indian origin,' 
"Major portion of the litter (40.5%) was of Malaysian origin. It was followed by Indonesia (23.9%) and Thailand (16.3%). Other countries contributed a minor portion," The litter of Indian origin only amounted to 2.2%
Proximity to island
The overwhelming contribution from Indonesia and Thailand was likely due to its proximity to the island; the plastic is likely to have made its way to the island because of water currents via the Malacca Strait, which is a major shipping route.
"The huge quantities of marine debris

observed on this island might be due to

improper handling of the solid waste from fishing/mariculture activity and ship traffic,

" 
Strain of tourism
However, the researchers also point out that litter of Indian origin on beaches and mangroves of the Andaman Islands is continuously increasing.
This is probably due to lack of proper guidelines and inadequate staff to monitor these islands

, they said.
The island is home to one of the most primitive tribes of India — the Shompens.
The island includes the Great Nicobar Biosphere Reserve (GNBR) comprising of the Galathea National Park and the Campbell Bay National Park.
The island harbours a wide spectrum of ecosystems from tropical wet evergreen forests, mountain ranges and coastal plains.
The island is also home to giant robber crabs, crab-eating macaques, the rare megapode as well as leatherback turtles.
Biggest threat
Plastic pollution has emerged as one of the severest threats to ocean ecosystems and its concentration has reached 5,80,000 pieces per square kilometre.
Plastic represents 83% of the marine litter found.
The remaining 17% is mainly textiles, paper, metal and wood.
        IASbhai Windup:  
       SOURCES:  THE HINDU
[aux_divider width="medium" style="circle-symbol" margin_top="20″ margin_bottom="20″ extra_classes=""]
China and Nepal all-weather connectivity
       HEADLINE:  
Nepal, China ink road connectivity deal
       WHY IN NEWS?  
Kathmandu to import more from Beijing; Chinese banks to open branches in Nepal
SYLLABUS COVERED: 
GS 1,2: AWARD 
       LEARNING:  
       ISSUE:  
China and Nepal on Sunday concluded agreements for all-weather connectivity between Kathmandu and the Tibet Autonomous Region.
An agreement for the upgraded all-weather road connection that includes building of Himalayan tunnels was reached between the Ministry of Finance of Nepal and the China International Development Cooperation Agency.
Both sides resolved to begin feasibility studies for the construction of the tunnels along the road from Keyrung in Tibet to Kathmandu. The joint statement declared that both sides would intensify cooperation to realise "trans-Himalayan multidimensional connectivity network".
The tunnel network will connect Tokha and Chhahare within Nepal that will ultimately reduce the road distance between Nepal and China.
Nepal also signed a treaty with China on mutual legal assistance in criminal matters

which will allow China to investigate cases of crime that might target Nepal.

Nepal reiterated its "firm commitment" to the One China policy.
        IASbhai Windup:  
In the past few years, Nepals proximity to China has increase after madeshi issue. India has to draw 
       SOURCES:  THE HINDU
[aux_divider width="medium" style="circle-symbol" margin_top="20″ margin_bottom="20″ extra_classes=""]
Comprehensive National Nutrition Survey
       HEADLINE:  
'Education of mothers directly linked to better nutrition for children'
       WHY IN NEWS?  
Pan-India study of 1.2 lakh children by Health and Family Welfare Ministry shows children received better diets with higher levels of schooling among mothers
SYLLABUS COVERED: 
GS 1: Social Issues 
       LEARNING:  
For PRELIMS: Go through ministry , reports snippets and note down important observations
For MAINS:You will have to grasp the essence of this report;You need to keep an eye on comparison chart between educated/illiterate mother.
       ISSUE:  
The first pan-India survey on nutrition levels among children conducted by the Health and Family Welfare Ministry shows a direct correlation between mothers' education and the well-being of children.
The Comprehensive National Nutrition Survey studied 1.2 lakh children between 2016 and 2018 and measured food consumption, anthropometric data, micronutrient levels, anaemia, iron deficiency and markers of non-communicable diseases.
These were charted against population characteristics such as religion, caste, place of residence and the mothers' levels of schooling.
The data recorded show
31% of the mothers of children aged up to four years,
42% of those having children aged five to nine and
53% of those with adolescents aged 10-19 never attended school.
Only 20% of the mothers of pre-schoolers, 12% of those of schoolchildren, and
7% of those of adolescents had completed 12 or more years of schooling.
Core indicators
Diet diversity, meal frequency and minimum acceptable diet are the three core indicators of nutrition deficiency among infants and young children.
Data from the study show that with
higher levels of schooling in a mother, children received better diets.
Only 11.4% of the children of mothers with no schooling received adequately diverse meals,
while 31.8% whose mothers finished Class XII received diverse meals.
The study found 3.9% of the children whose mothers had zero schooling got minimum acceptable diets,
whereas this was at 9.6% for those whose mothers finished schooling. Moreover,
7.2% of the children in the former category consumed iron-rich food, whereas this was at 10.3% for those in the latter category.
The proportion of children aged two to four consuming dairy products, eggs and other fruits and vegetables increased with the mothers' education level and household wealth status.
For example, only 49.8% of the children in that age group whose mothers did not go to school consumed dairy products, while 80.5% of the children of mothers who completed their schooling did so.
These trends also show among older children and adolescents — only 25.4% of the children in the 5-9 age group with uneducated mothers received eggs, but 45.3% of the children whose mothers studied till Class XII had eggs.
Levels of stunting, wasting and low weight were higher in children whose mothers received no schooling as opposed to those who studied till Class XII.
Stunting among children aged up to four was nearly three times for the former category (19.3% versus 5.9%), and the number of underweight children was nearly double among them (14.8% versus 5.1%) as compared with the latter category.
Also, 5.7% of the children were wasted in the former category, while this was at 4.3% in the latter category.
Anaemia saw a much higher prevalence of 44.1% among children up to four years old with mothers who never went to school, versus 34.6% among those who completed their schooling.
Flip side
But on the flip side, a higher level of education among mothers meant that their children received meals less frequently, perhaps because the chances of the women being employed and travelling long distances to work went up — 50.4% of children in the age group of 6-23 months born to illiterate mothers versus 36.2% among those who had finished schooling.
Such children were also at a higher risk of diabetes and high cholesterol as relative prosperity could lead to a higher consumption of sugary drinks and foods high in cholesterol. 
The prevalence of high cholesterol levels was at 6.2% in these children as opposed to 4.8% among those whose mothers never attended school.
       IASbhai Windup:  
Education is a powerful tool to empower the coming generations with health wealth and prosperity.
       SOURCES:  THE HINDU
[aux_divider width="medium" style="circle-symbol" margin_top="20″ margin_bottom="20″ extra_classes=""]
PRELIMS SNIPPETS
Typhoon Hagibis batters Japan, leaves over 33 dead
Typhoon Hagibis made landfall south of Tokyo on Saturday evening and battered central and northern Japan with torrents of rain and powerful gusts of wind. The typhoon was downgraded to a tropical storm on Sunday.
Typhoon Hagibis is the strongest storm to hit Japan since 1958.
Typhoon Hagibis, which means "speed" in the Philippine language, had packing winds of 180 km per hour near its centre.
The storm brought record-breaking rainfall to many areas, resulting in floods and landslides in the country.
Typhoon Ida, known as the "Kanogawa Typhoon" in Japanese, killed more than 1,000 people in September 1958. Ida had winds of 190 kmph when it hit the country.
Typhoon is a region-specific name of the Tropical Cyclone (swirling system of clouds and thunderstorms that originates over tropical or subtropical oceans).
In the Atlantic and Northeast Pacific, the term "hurricane" is used. The same type of disturbance in the Northwest Pacific is called a "typhoon" and "cyclones" in the South Pacific and the Indian Ocean.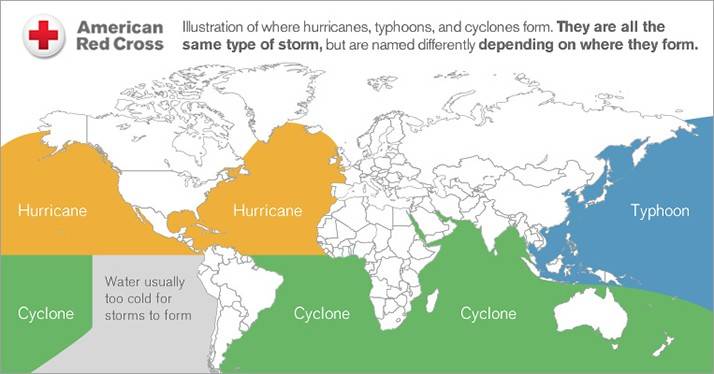 Read more:
https://en.wikipedia.org/wiki/Typhoon_Hagibis_(2019)
[aux_divider width="medium" style="diamond-symbol" margin_top="20″ margin_bottom="20″ extra_classes=""]
IASbhai Test Series
Give the best Kick Start to your preparation with our test series !
[aux_divider width="medium" style="diamond-symbol" margin_top="20″ margin_bottom="20″ extra_classes=""]
#SHARING IS CARING